If you are looking for a really fast laptop at least from the CPU perspective the 2023 is going to be very good because as per initial tests from Dave2D and Jarrod'sTech we are looking at around 30% improvement compared to the best previous generation intel CPU as per the following screenshot of their channels.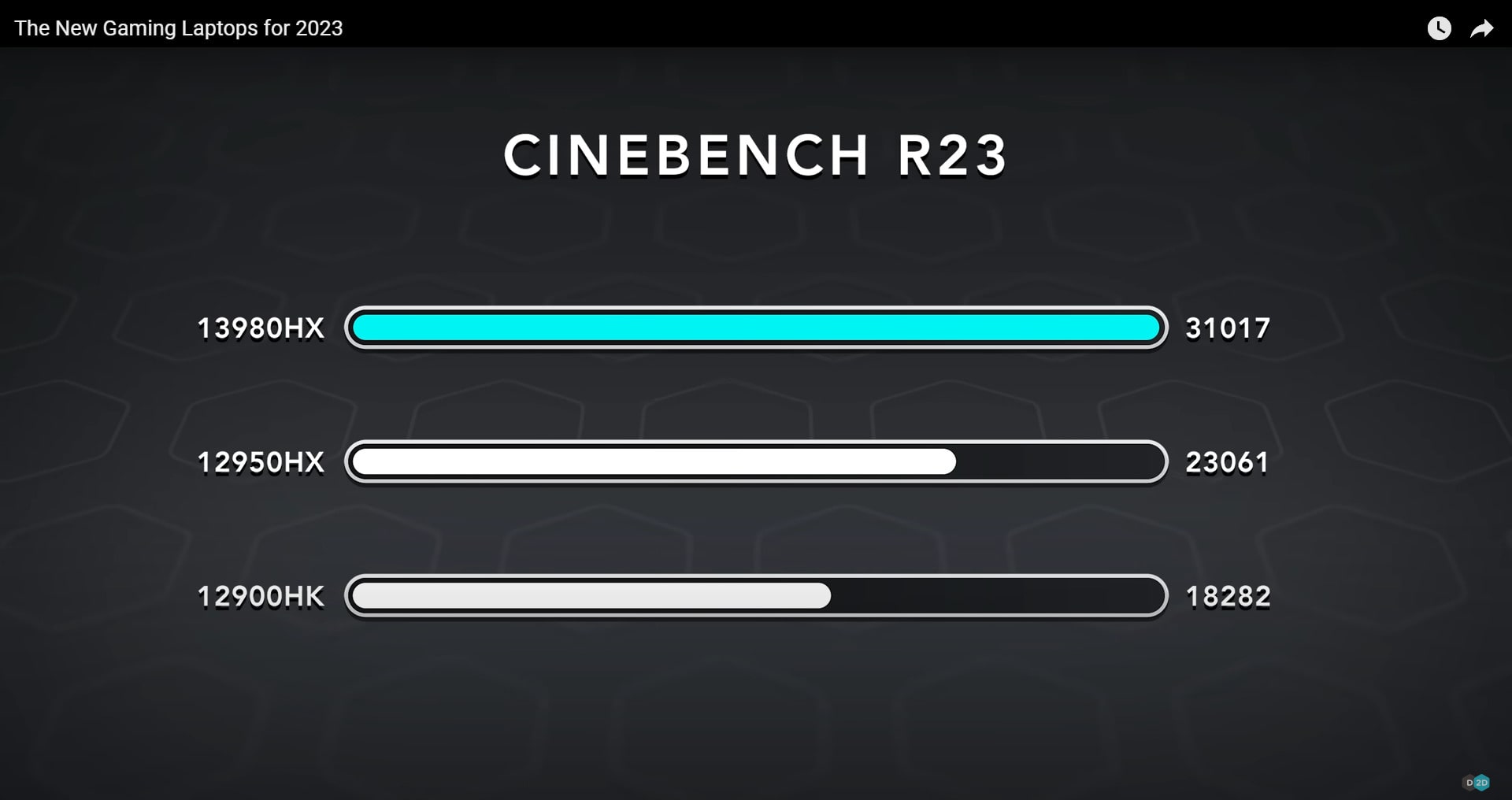 In the previous Image we have the comparison between 13980HX, 12950HX and 12900HK indicating that on average the 13980HX beats for a 34.36% on Cinebench R23. Its very possible that the laptops where engineer samples but the increase of performance is expected to be very similar. Some laptops where just around 30% but other where 35% as per Dave2d testing.
One good thins is that is expected that this new laptops with Intel I9 13980HX can sustain the performance maintaining the clock speeds and all the cores.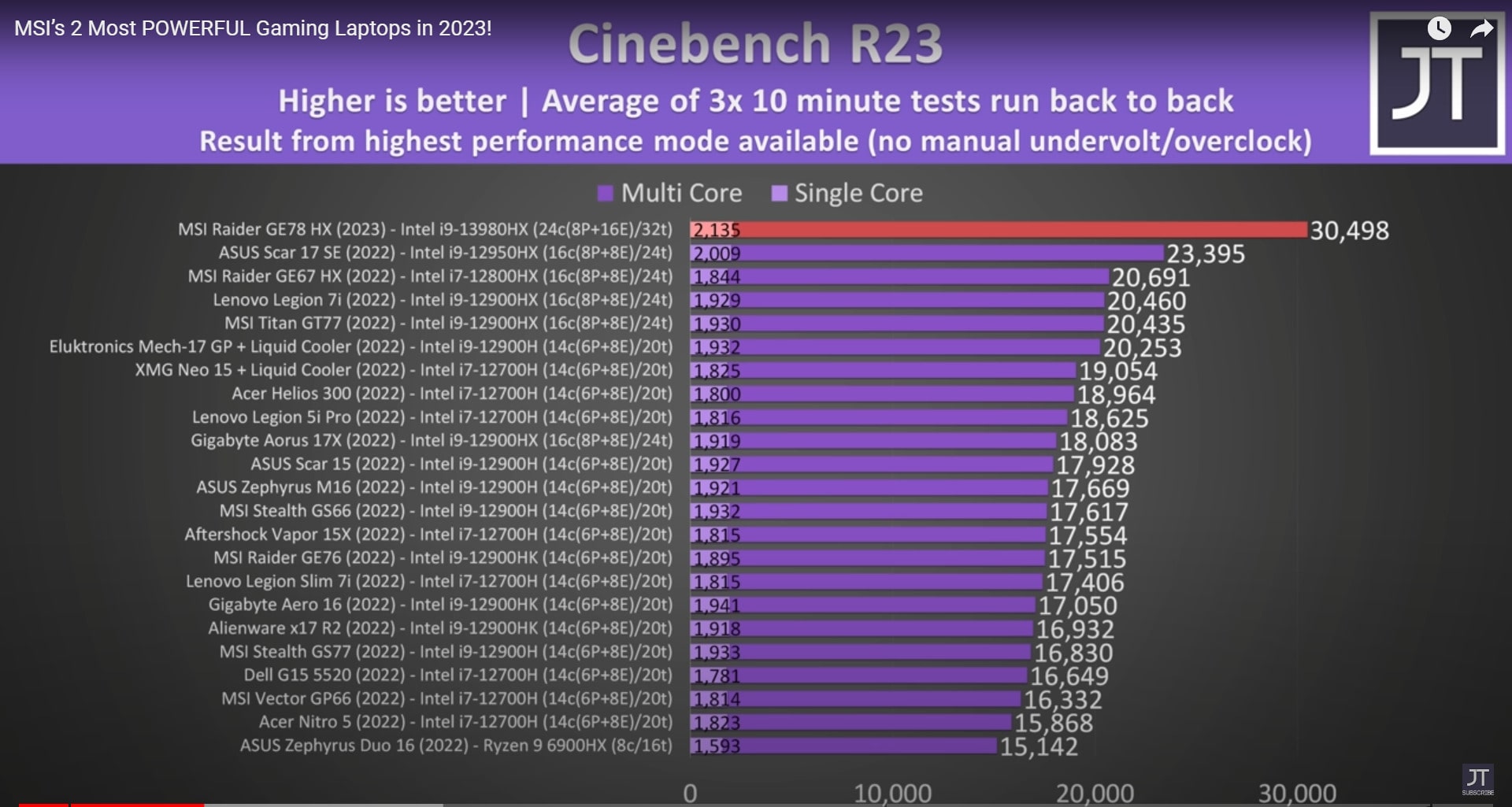 In the previous screenshot of Jarrod'sTech we can see that the MSI Raider GE78 HX 2023 is beating one of the fastest laptops of 2022 the Asus Scar 17 SE 2022 by 30.36% . One big difference between the top previous generation of CPU is that the Intel Core i9-13980HX has 24 cores compared to only 16c.
The Intel Core i9-13980HX has 8 Performance cores and 16  Efficient-cores. You can put up to 128GB of ram with this processor. It can handle memory DDR4 and DDR4.
It has Support for Thunderbolt, Wifi 6E and bluetooth 5.2.
Its expected that this processor will be in more than 50 different laptops that will be released on 2023 some of the Laptops brands that will be using it are: Acer, Asus, Dell, HP, Lenovo, MSI, Razer.
List of Laptops with Intel Core i9 13980HX
CPU Specifications
Total Cores: 24
# of Performance-cores: 8
# of Efficient-cores: 16
Total Threads: 32
Max Turbo Frequency: 5.60 GHz
Intel® Thermal Velocity Boost Frequency: 5.60 GHz
Intel® Turbo Boost Max Technology 3.0 Frequency:  ‡5.50 GHz
Performance-core Max Turbo Frequency: 5.60 GHz
Efficient-core Max Turbo Frequency: 4.00 GHz
Cache36 MB Intel® Smart Cache
Processor Base Power: 55 W
Maximum Turbo Power: 157 W
Minimum Assured Power: 45 W
Lowpi may receive a small percentage for every purchase made in stores.
As an Amazon Associate I earn from qualifying purchases.