Graphics Cards - Price Comparison - USA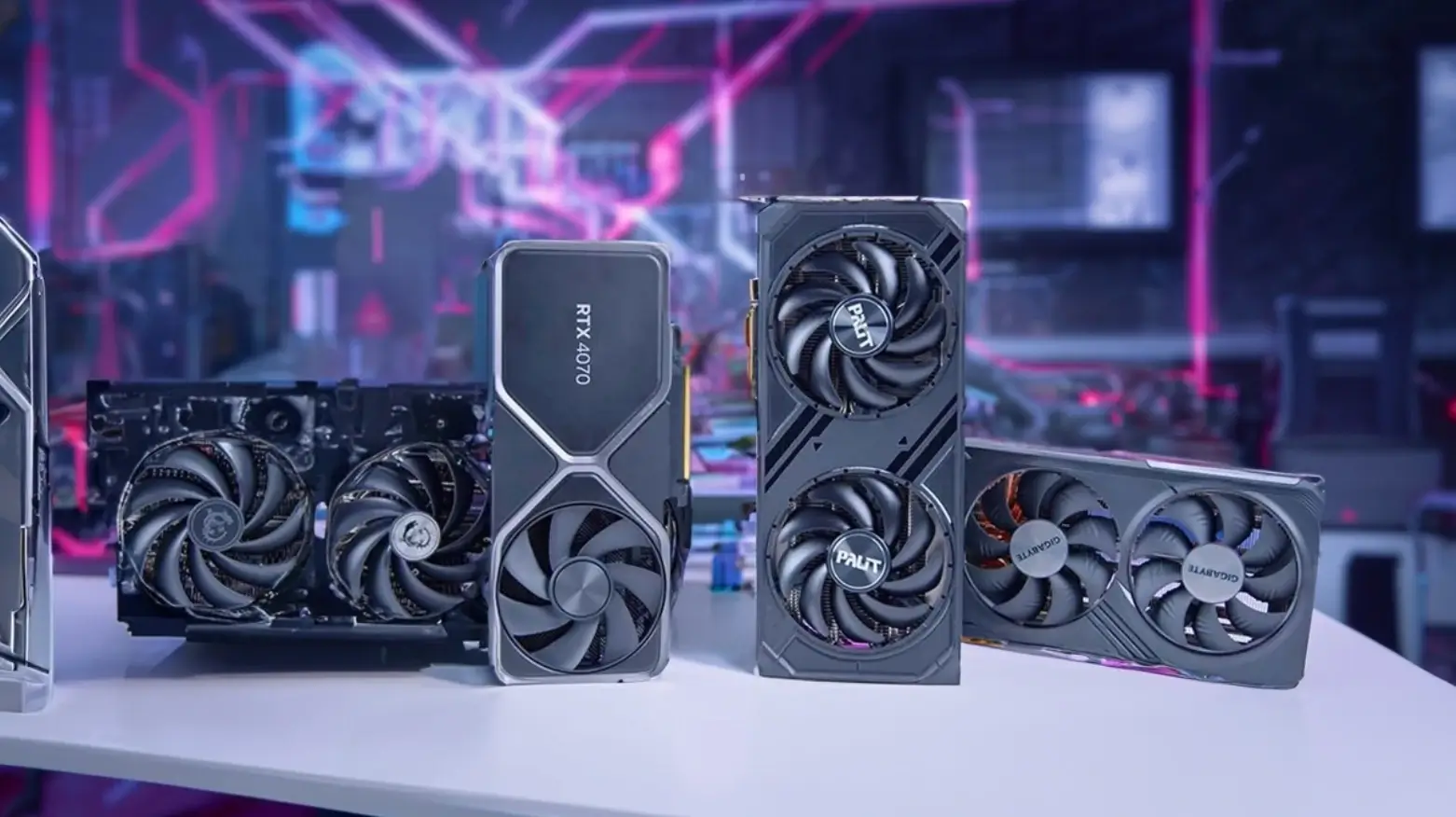 GPU Performance and Price Comparison
Are you looking for the best Graphic Card for your money? Explore the lineup and compare performance and prices effortlessly on Lowpi.
References:
GPU Scores
Comparing Desktop graphics Card Performances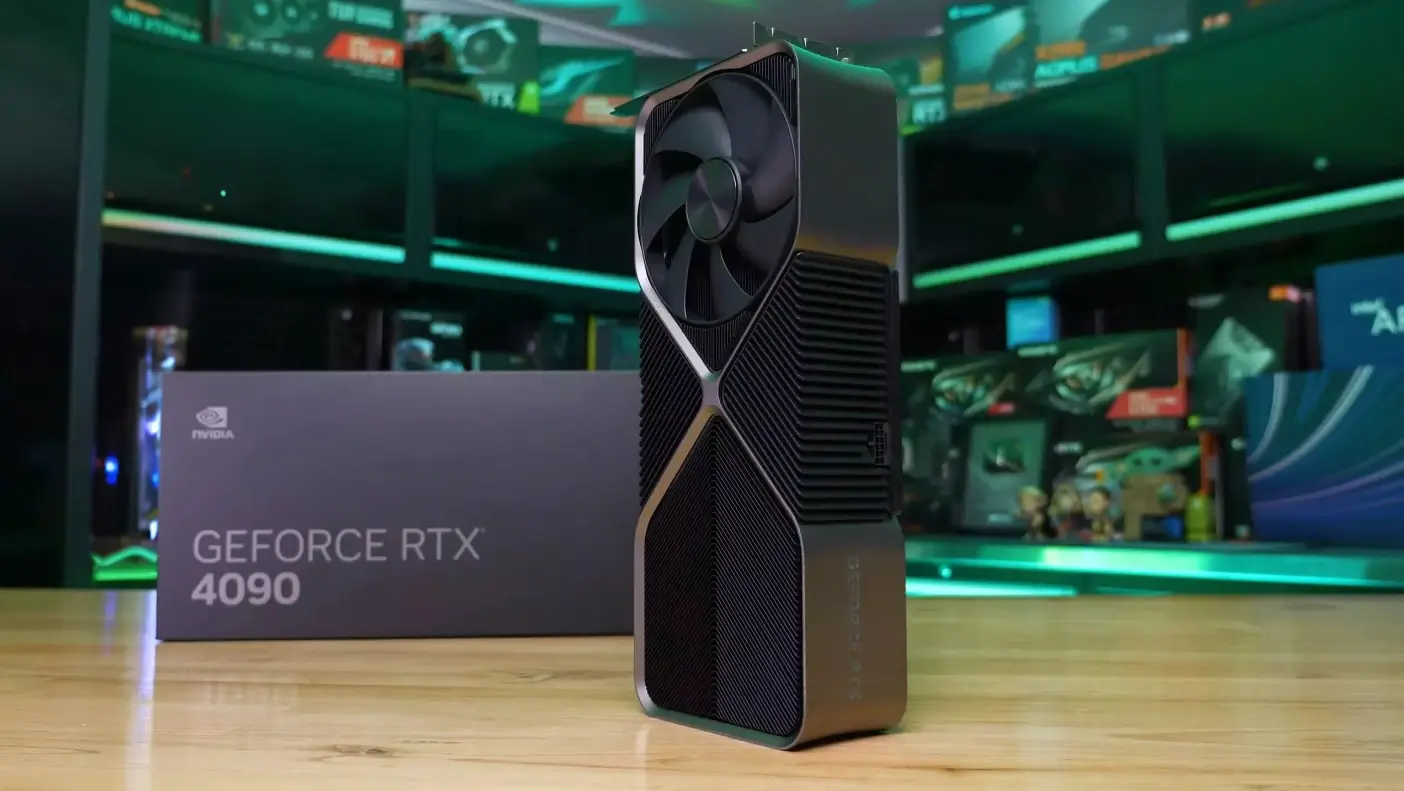 Looking to upgrade your desktop? Our chart provides a comprehensive comparison of graphics card performances. Whether you're a gaming enthusiast or a professional graphics designer, having the right GPU can make all the difference.
Nvidia or AMD: Best Deals at Your Fingertips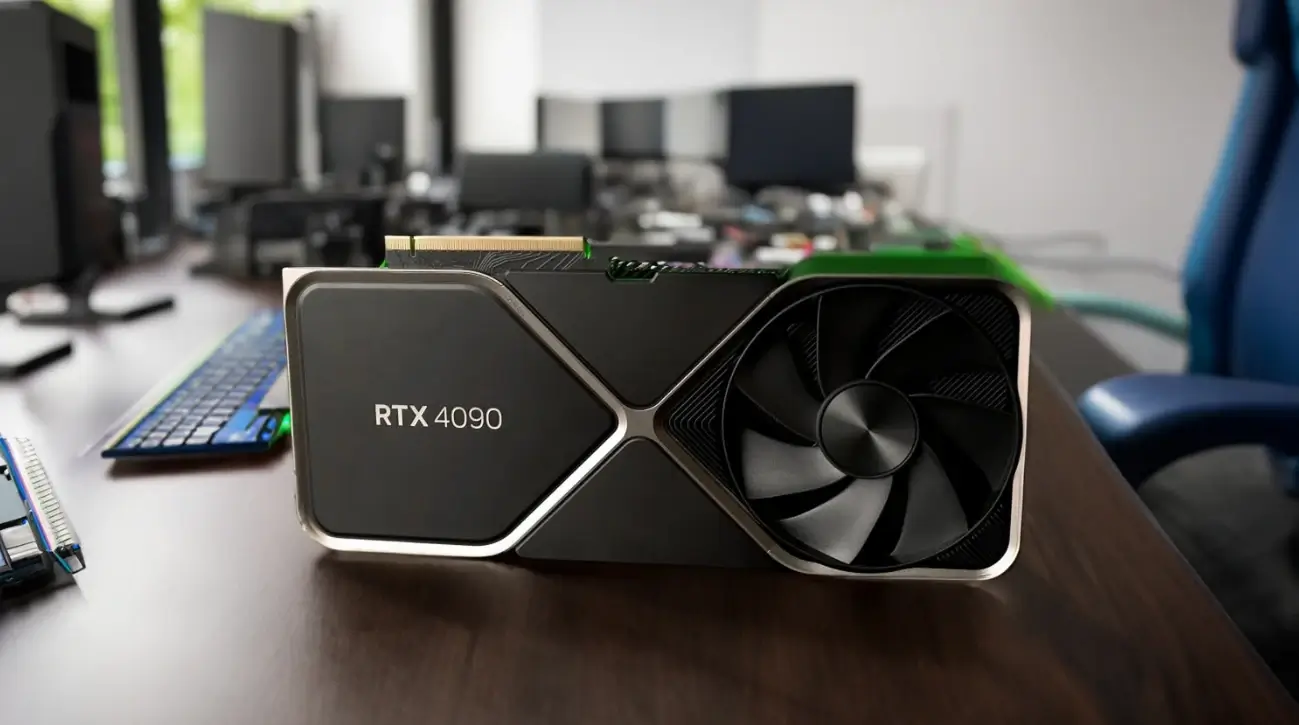 Considering Nvidia or AMD video cards? Click on any of them and let lowpi do the heavy lifting. We scour multiple online stores to ensure you get the best prices. Discover unbeatable deals without the hassle of searching multiple sites.
Effortless Search for Your Preferred GPU
Have a specific GPU brand in mind? Use the convenient search bar at the top of our page. Enter any GPU name, and we'll instantly show you results tailored to your preference.
| Brand | AMD | Nvidia |
| --- | --- | --- |
| PowerColor | Yes | No |
| Sapphire | Yes | No |
| XFX | Yes | No |
| AMD | Yes | No |
| EVGA | No | Yes |
| PNY | No | Yes |
| ZOTAC | No | Yes |
| Nvidia | No | Yes |
| ASUS | Yes | Yes |
| Gigabyte | Yes | Yes |
| MSI | Yes | Yes |
| Galax / KFA2 | No | Yes |
| ASRock | Yes | No |
More Than Just GPUs
While we pride ourselves on being a go-to resource for GPUs, that's not all we offer. Dive into our platform to find the best prices for CPUs, motherboards, memory, SSDs, monitors, laptops, and more. Upgrade your tech game without breaking the bank.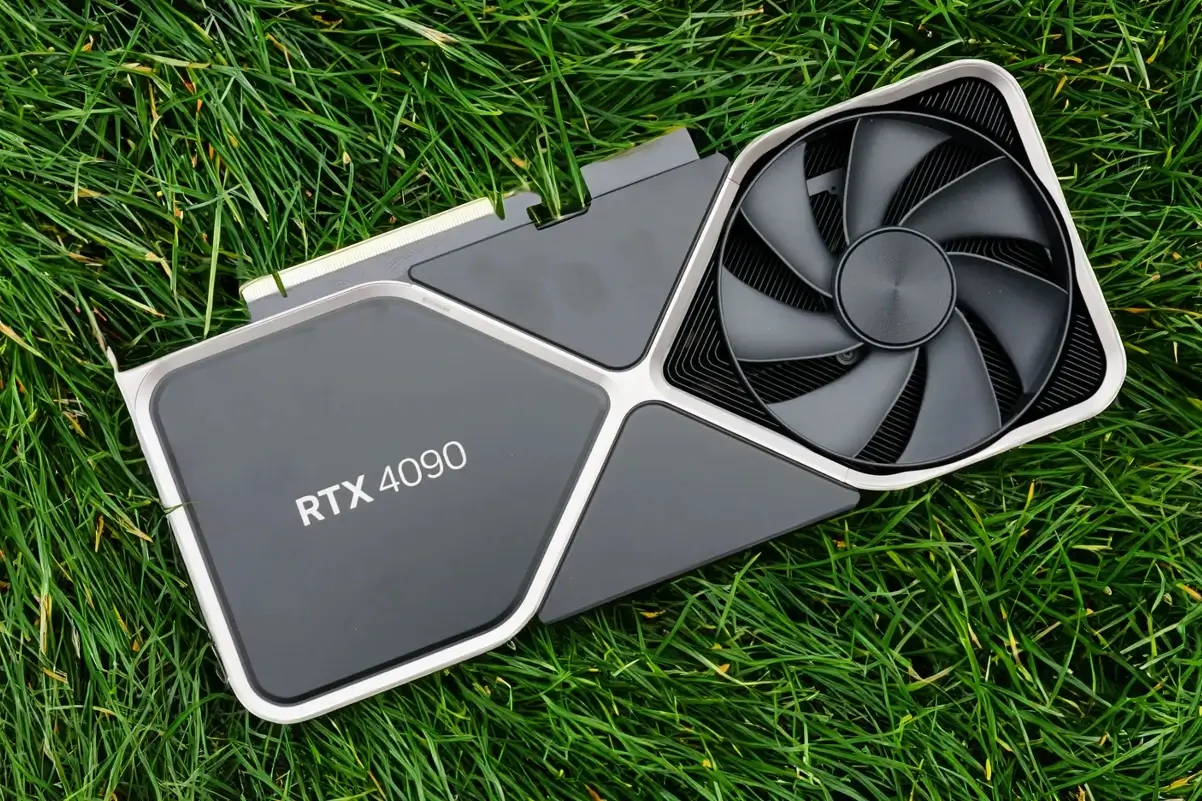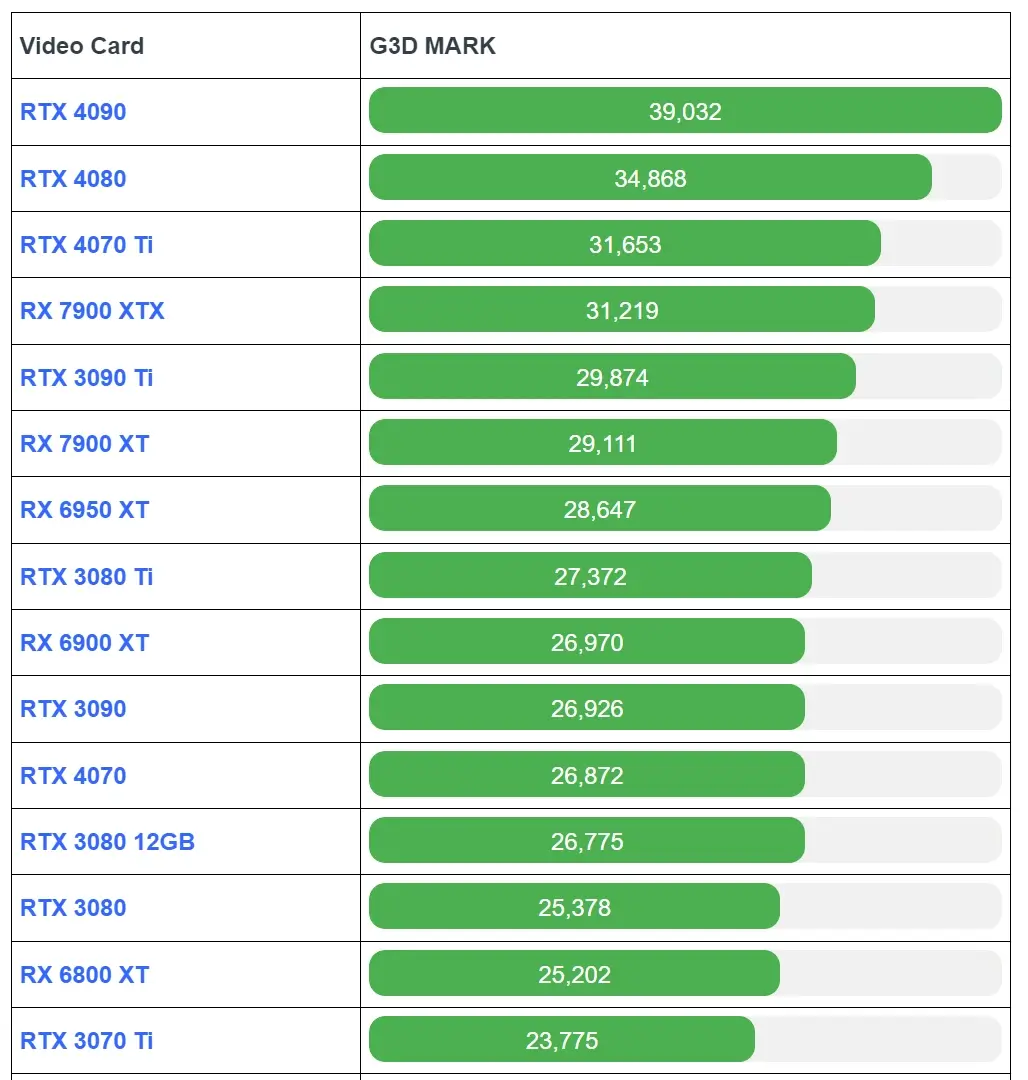 What are the Best Graphics Cards?
What is a Graphics Card?
When a computer wants to display something on the screen, it does so by sending instructions to the graphics card. The graphics card takes these instructions and converts them into
signals
that the
monitor
can understand and
display
. Screens are composed of
pixels
, which are tiny lights in the thousands of rows and columns of the screen. A full high-definition display has 1920 columns and 1080 rows - that's over
2 million pixels
! Determining the color to be represented in each pixel requires a lot of computation. Most PC gamers want to play their games at a minimum of
60fps
. This requires calculating the color of each pixel 60 times per second. Keeping up with the graphical demands of new games, increasing frame rates or screen resolution, or editing large video files requires more graphics calculations.
Types of Graphics Cards
Modern PCs can use one of two types of graphics cards:
integrated or discrete
. Almost all new CPUs today come with integrated or onboard graphics. This is good enough for most basic tasks like editing HD videos or playing graphically intensive games. For more demanding tasks, a discrete video card is required. Discrete graphics cards are physical units separate from the CPU and will not only have their own graphics processor but also their own fans, allowing them to operate at higher speeds without overheating.
How to Choose a Graphics Card?
Buying a new graphics card can be a daunting prospect as there are
many options
to choose from. But you can start by looking at your maximum budget and checking out different reviews. The following concepts will help you choose the best graphics card for you:
What to Look for in a Graphics Card
The first thing to figure out is what you'll be using your graphics card for. Many popular online games like Dota, League of Legends, Overwatch, PUBG, and Fortnite don't have intensive graphics requirements, so if you stick to these games, a low to mid-range graphics card is likely sufficient. However, if you have a high refresh rate monitor, such as
144Hz
, you'll need to make sure the graphics card you get is powerful enough to run your favorite games at the corresponding frame rate.
Compatibility with the Rest of the System
While a new graphics card will help improve graphics performance, game software, games, or video editing programs can be slowed down by other parts of the system, such as
RAM and CPU
. If you're building a new PC or want to upgrade your current desktop, it's important to ensure that the graphics card is compatible with the rest of the system. A CPU fast enough to keep up with your graphics card, as well as a PSU with enough power to power both, are essential. You'll also need a slot on your motherboard that can support your chosen graphics card. Your motherboard's model name will appear in the "Motherboard" list, and you can simply look it up on Google to find out which slots are available for a graphics card. Full-size graphics cards require an x16 slot, but smaller x8-sized graphics cards are also available.
GPU
The important calculations in graphics cards are performed in the GPU. There are two major GPU manufacturers,
AMD
and
Nvidia
. You may hear or see people refer to graphics cards by the GPUs they have, for example, the Nvidia GTX 2070 or the AMD Radeon RX 590. Many different
manufacturers
make graphics cards with AMD and Nvidia GPUs, so you'll see things like the
Asus Rog 2070
and the
Gigabyte GeForce 2070
. This can cause some confusion for those not familiar with the already complex naming systems of graphics cards.
Memory Size
Just as CPUs use RAM to accelerate their operations, GPUs need
dedicated memory
to efficiently perform their calculations. The memory is integrated into the graphics card, and each GPU typically contains a certain amount of memory. Lower-end cards may have up to 4 GB of memory, while higher-end cards can have up to
16 GB
. The amount of memory your card has will only come into play in situations where you need a lot of video data in memory for fast access. This typically happens in high-definition games with large environments or when editing very long or
4k
video files. There are various types of graphics memory, such as DDR4, GDDR5, and GDDR5X. All of these have a slight speed improvement compared to the previous type. The latest version is
GDDR6
, which is only available in the most advanced graphics cards currently available, such as the Nvidia GeForce GTX 2080.
Which Graphics Card is Best for My Computer?
There are many options and sizes of graphics cards, but if you plan to game or use video editing software, you'll want a separate card from either AMD's Radeon series or NVIDIA's GeForce series. These cards are designed for gaming on a PC and will also have enough power for video editing.
AMD vs NVIDIA Graphics Cards
AMD and NVIDIA cards offer rough equivalents to each other; for example, AMD's Radeon RX 580 and NVIDIA's GeForce GTX 1060 cost around 5000 pesos and offer similar performance, while the RX Vega 56 and GeForce GTX 1070 cost around $8000 pesos and offer superior performance for the money. Most gamers and video editors will want all the power they can get from their graphics card, so the best way to choose is to first decide on your budget and then compare the cards you can get from AMD and NVIDIA for that price.
How to Buy a New Graphics Card: Other Things to Consider
AMD and NVIDIA release a new line of graphics cards every year or two, so it's a good idea to keep an eye on the news for a while before making a purchase. This will help you avoid spending money on an expensive card just before the updated version is released. You can also track general graphics card price trends. In early 2018, prices sharply rose due to the use of graphics cards in cryptocurrency mining, but since then, prices have started to come down. You can use websites like PCPartPicker to track general price trends and avoid overspending on your card. Current AMD and NVIDIA graphics cards require a
PCI-E
slot on the motherboard, usually of an x16 length. Follow the instructions from the previous section to check what slot your desired card requires and make sure you have one of these slots available on your system board. Older types of graphics cards used conventional PCI or AGP slots, but cards using these slots are now rare and have limited performance. If you're not looking to play PC games or do video editing, the integrated graphics in Intel and AMD processors will be sufficient.